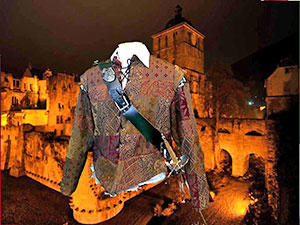 Ravenworks is an historical clothing store, specializing in authentic looking, high quality garments that can be worn season after season. We cater to re-enactors, theater groups, opera companies, LARP groups, Renaissance and Medieval faire patrons and more. For a very unique look, to be the person you've always wished you could be, Ravenworks is the ideal place for your clothing needs.
We started this company in 2007, with handmade cloaks, capes and scarves and grew into a well-stocked specialty store making and purchasing garments, leather work, swords, replica historical flintlocks, blunderbusses and more. We have everything from chainmail to steel breastplates, larp swords and shields and full steel weaponry.
Ravenworks also carries a gorgeous line of feminine apparel, Victorian and Renaissance Gowns, Medieval dresses, women's armor, specialty cloaks and more. To complement this, we carry some of the best in men's frock coats, Renaissance Doublets, swordsman's cloaks, leggings, pirate attire, kilts, Jacobite shirts and more. We have fantastic authentic western attire, glorious swords, and truly awesome leathergear.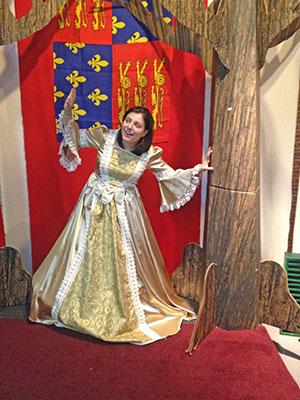 You might notice that we don't really have wares for sale online, we're hoping that you will come to us and experience a level of customer service that is unlike anything you've ever experienced. Our clothing specialists will put together customized outfits that will enhance your appearance, fit your frame and make you feel like you've stepped out of another time. We assist our customers with every detail, and create amazing works of art using clothing as our paint and you as the palette.
What else do we do? Lots, actually, we have had the pleasure of putting together dozens of wedding outfits for brides, grooms, mother's and father's of the bride/groom and entire wedding parties. Whether it is a Renaissance wedding, a Steampunk soiree or a fantasy/science fiction hand-fasting, we have been privileged to participate in more weddings than we ever dreamed possible. Ravenworks also travels the country, participating in Steampunk events, Renaissance Fairs, Medieval Larps, Vampire Roleplays and more. We're always up for a new and exciting adventure, have vehicle, will travel. In addition, we periodically put on our own events, to include Her Majesty's Winter Renaissance Faire in Madison, and mid-winter Arts and Crafts fair, and were co-producers of the Stonefield Wild West Steampunk Festival in Cassville Wisconsin.
In addition, upon request we hold customer parties at our store on Friday and Saturday evenings after hours. For the cost of one $5 bill, we get coffee and cookies for a maximum of 30 people, and for two hours, you and your group gets to play dress up in our store, with our folks helping you choose the perfect clothing. If someone wants to buy something, we even have a special discount program for purchases during our parties.
We can also help you by phone, or email, although we prefer the in-person approach. IF you contact Raven with your needs and accurate measurements, we can help you even if you're far away from us. Just remember, we can put together just about any sort of historical attire, if you give us enough lead time.
IF you want an experience that is not like anything else you've ever had…some see us, play in our store, find the perfect clothing for the inner you and spend some time seeing just what that dream of yours looks like, first hand.